WHO WE ARE
MD Creative Lab is an Architecture and Interior Design studio founded by OTIA Architect Maria Duborkina and is located in the heart of Lugano, Switzerland.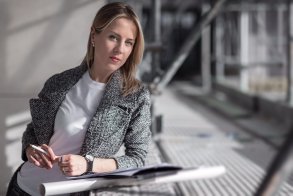 MD Creative Lab is specialized in construction, renovation and restyling of villas, houses and apartments with special attention to the functionality, esthetics and comfort of living.
We work on private residential buildings and commercial spaces, covering a comprehensive range of activities like Interior Design and Project Management. We focus on the careful choice of high quality materials, collaborating with best master craftsmen in Switzerland and Italy.
MD Creative Lab is a leader company with a reputation for consistent innovation at the highest level of design.
We engage our clients not only with our precious works, but also inspiring them daily with our successfull blog. Get inspired!